Model: Nema 17 Hybrid Stepper Motor Captive Linear Actuator With Threaded Drive Screw (1.8 degree)
Top selling designs deliver high performance, opening avenues for equipment designers who previously settled for products with inferior performance and endurance.
This Series is available in a wide variety of resolutions - from 0.00006-in. (0.001524 mm) per step to 0.00192-in. (0.048768 mm) per step, and delivers thrust of up to 50 lbs. (222N), or speeds exceeding 3 inches (7.62 cm) per second
1. It has a threaded drive screwheld mostly inside the motor body which connected to a spline.
2. It has a built in anti-rotation though the use of a spline shaft that allows it to extend and retact as a unit with no requirements for additional anti-rotation.
3. The captive actuator is designed for shorter strokes up to about three inches, the basic design is least tolerant of system misalignment and is the most protective actuator style, beacuse it is self contained. The captive has the longest basic body style.
1、Product Parameters of 42BYGH Lead Screw Stepper Motor Linear Actuators:

Product Type: Nema 17 Hybrid Stepper Motor Linear Actuators
Place of Origin:china
Minimum order quantity:5pcs
Material Science:stator, rotor, stainless steel shaft, copper wire, magnetic steel...
Feature summary: Low Inertia,Quick Feedback; High Torque,High Efficiency; Small Vibration,Low Noise
Packing:The sample is packed in carton,the batch with plastic pallet
Delivery time:Standard product: 7-10days
Customized product: 25-30days
Transaction mode:EXW, FOB, FCA, CIF, FAS, CFR, CPT, CIP, DAF, DEQ, DDU, DDP...
APPLICATION:JKONGMOTOR linear stepping motor is a motor that converts electrical pulse signals into corresponding angular displacements or linear displacements. This small linear actuator stepper motor can be widely used in various fields, such as a 3D printer, stage lighting, laser engraving, textile machinery, medical equipment, automation equipment, etc.
2、Different Stepper Motor With Linear Screw Design: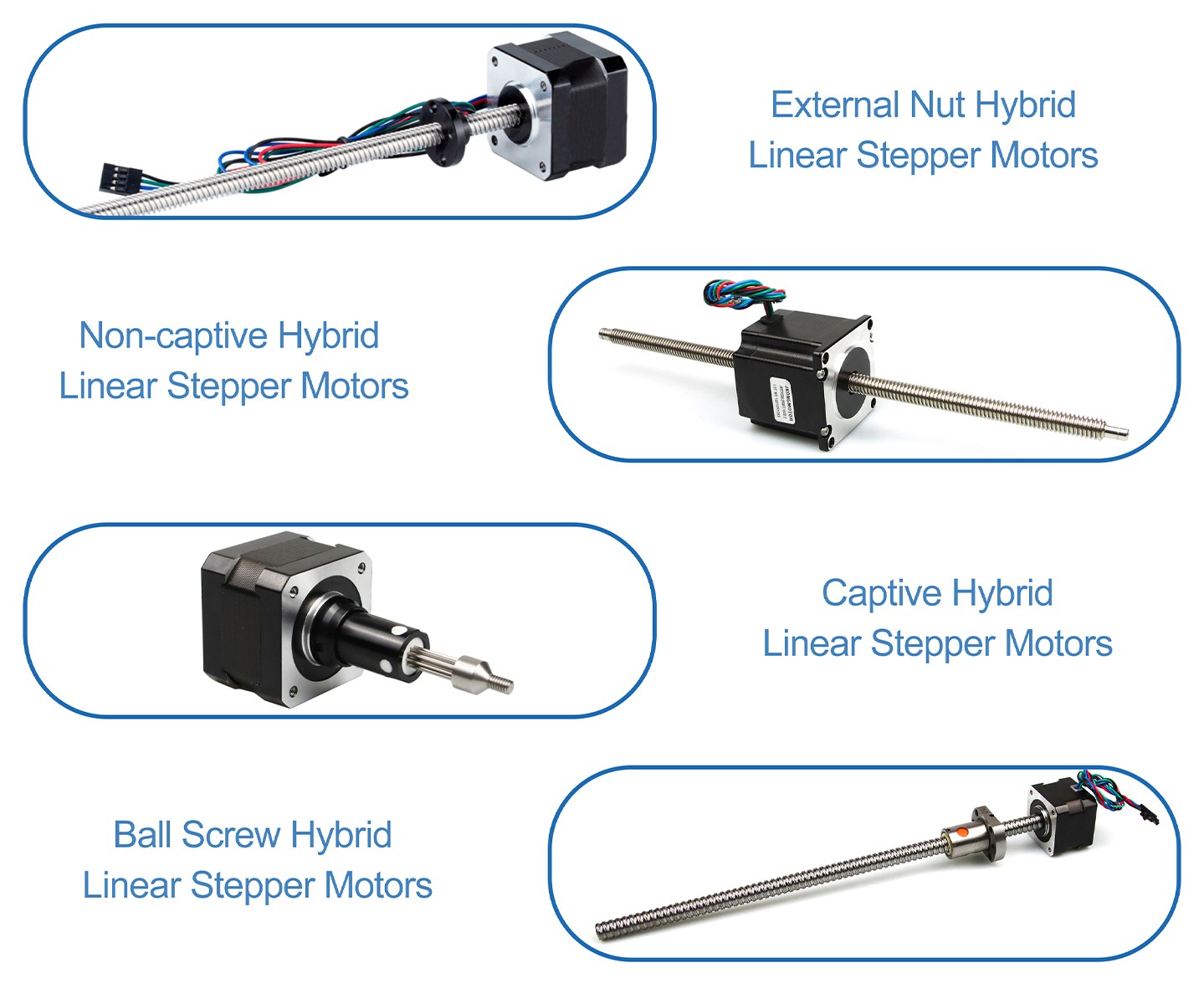 3、Other Stepping Motors Customized Design:

If this motor do not match with your request. Please feel free to contact with us,We can make customized shaft / winding / mounting flange / cable / connector / Encoder / Brake / Gearbox and others. We will works side-by-side with you and your team to design a motor that will fit the precise needs of your application. All Engineering and Support is done in-house.
4、Customized Shaft Types of Step Motors: