Model: Jkongmotor 80mm 86mm Planetary Gearbox Reducer for 12V 24V 36V 48V Brushless dc Motor
Changzhou Jkongmotor Co., Ltd was a high technology industry zone in changzhou, china. Our products used in many kinds of machines, such as 3d printer CNC machine, medical equipment, weaving printing equipments and so on.
A planetary gear is a type of gear system comprised of spur gears. In planetary gearing (also known as epicyclic gearing), a center gear, called a sun gear, serves as the input and driver of the set. Three or more "driven" gears (referred to as planets) rotate around the sun gear.
General Specification of Mini Planetary Gearbox:
80PMB800K

Ring material

Metal

Bearing at output

Ball bearings

Max. Radial (12mm from flange)

600N

Max. shaft axial load

200N

Radial play of shaft (near to flange)

≤0.08mm

Axial play of shaft

≤0.4mm

Backlash at no-load

≤2.5°

Shaft press fit force, max

1000N
12V 24V 36V 48V Brushless Dc Motor Gearbox Planetary Specification:
Gearbox Specifications:

Reduction ratio

Exact reduction ratio

Rated tolerance torque

Max momentary tolerance torque

Efficiency

L (mm)

Weight (g)

1/3.55 1/5.31 1/6.6

1/3.55 1/5.31 1/6.6

8 N.m Max

12 N.m

90%

55.7±0.5

1100

1/13 1/19 1/23

1/12.57 1/18.82 1/23.4

30 N.m Max

45 N.m

81%

72.2±0.5

1500

1/26 1/30 1/37

1/26.05 1/30.08 1/37.4

60 N.m Max

90 N.m

73%

72.2±0.5

1500

1/50 1/74 1/92 1/111 1/138

1/49.62 1/74.28 1/92.37 1/111.2 1/138.28

80 N.m Max

120 N.m

66%

88.5±0.5

1880

Input & output same rotation direction; Motor Max. input speed: <4000rpm; Operating temperature range: -15℃ ~ +80℃
80mm or 86mm BLDC Motor Shaft of Planetary Gearbox Specification:
Motor Shaft Pinion Specifications

Module

1

No. of teeth

12

13

22

Pressure angle

20°

Hole diameter

10 teeth pinion

Φ7H7

Φ8H7

Reduction ratio

1/6.6 1/23 1/26 1/37 1/92 1/138

1/5.31 1/19 1/30 1/74 1/111

1/3.55 1/13 1/50
Full Metal Gear Planetary Gearbox Drawing: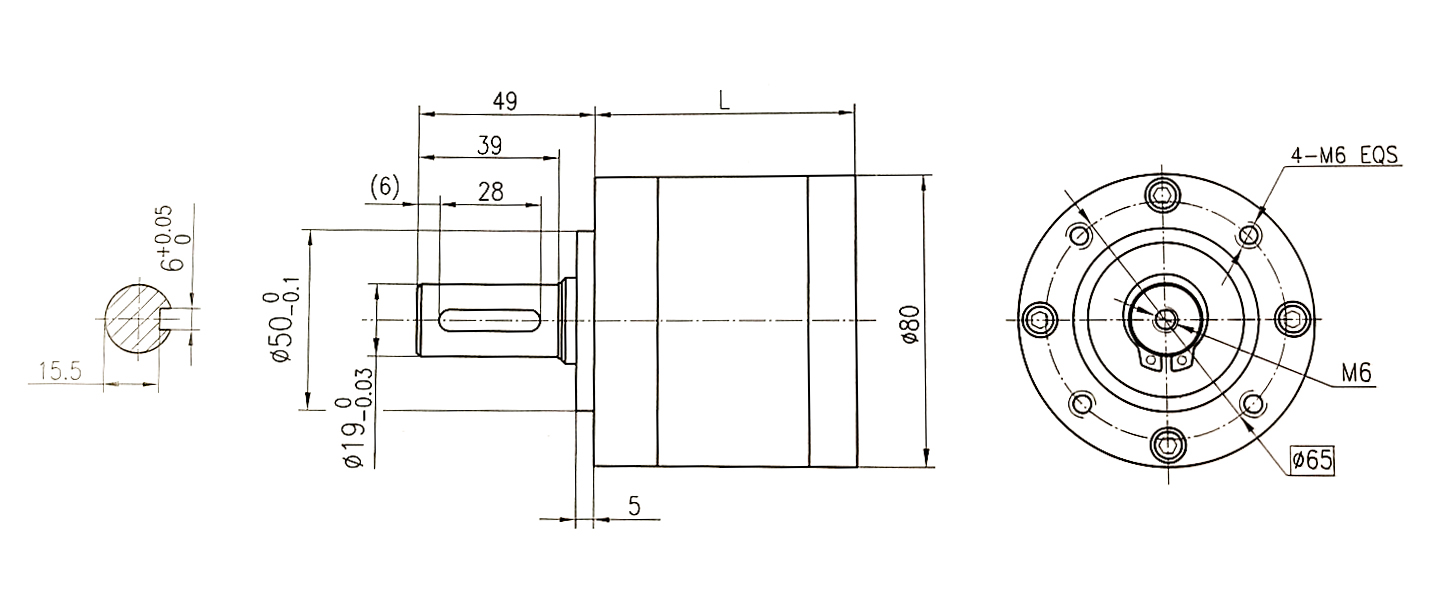 JK86BLS JK80BLS Brushless Dc Motor Shaft Dimensions: (Unit=mm)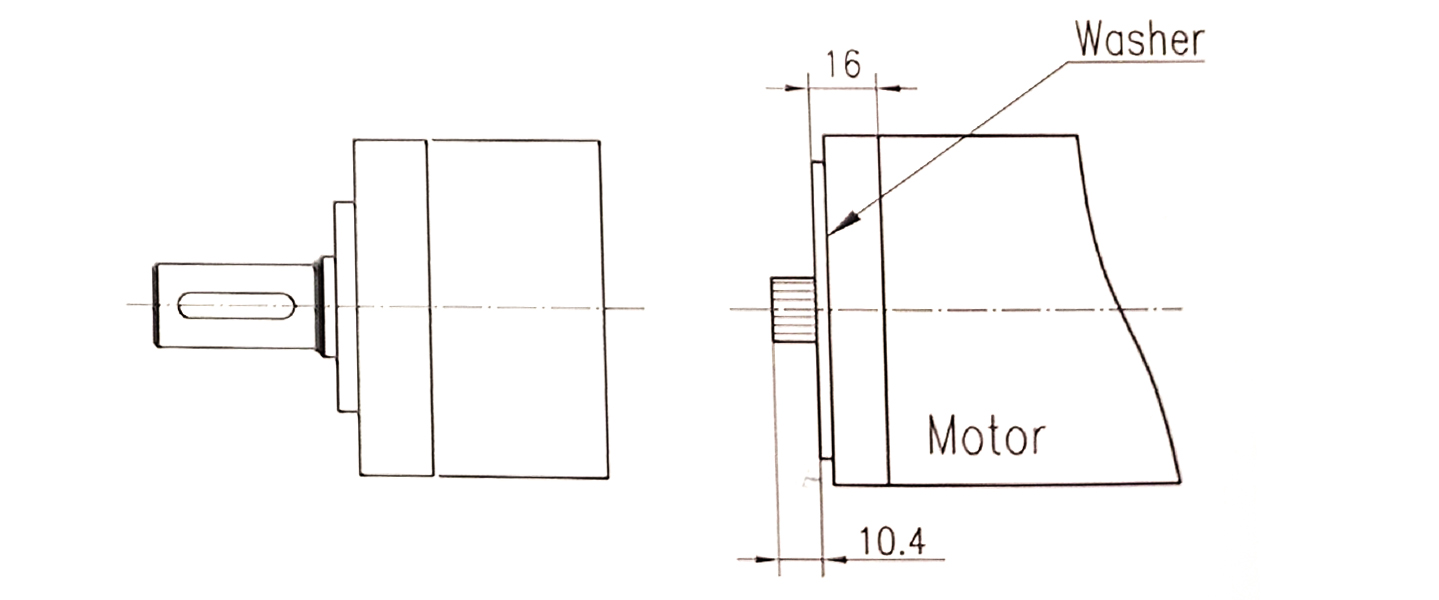 Product Parameters:
Product Type: JK80BLS / JK86BLS Round Planetary Gearbox Reducer for Geared BLDC Motor
Size:80x80mm
Place of Origin:china
Minimum order quantity:10pcs
Material Science:stator, rotor, stainless steel shaft, copper wire, magnetic steel...
Feature summary: Low Inertia,Quick Feedback; High Torque,High Efficiency; Small Vibration,Low Noise
Packing:The sample is packed in carton,the batch with plastic pallet
Delivery time:Standard product: 7-10days
Customized product: 25-30days
Transaction mode:EXW, FOB, FCA, CIF, FAS, CFR, CPT, CIP, DAF, DEQ, DDU, DDP...
APPLICATION:Medical equipment: medical pumps, stirring instruments, peristaltic pumps, biopharmaceutical equipment. Industrial equipment: winding machines, printing machines, robots, grinding, cutting, drilling, automatic conveying systems, automatic positioning systems, level control systems, electric actuators, electric valves, vending machines.
Customized Gearbox Design:
Customized Design:
If this motor do not match with your request. Please feel free to contact with us,We can make customized shaft / winding / mounting flange / cable / connector / Encoder / Brake / Gearbox and others. We will works side-by-side with you and your team to design a motor that will fit the precise needs of your application. All Engineering and Support is done in-house.
Customized Shaft Types:
Matched Brushless Motors:
Brushless DC Motor Model: JK80BL-Round BLDC Motor / JK86BLS Square DC Brushless Motor